Good morning, Friend!
Especially during the last two years, discussion groups like News & Views, the Global Affairs Book Club, A Novel Experience, and the International Film Club have helped IRC members and friends stay connected, get to know one another, and explore a range of perspectives on international events and global issues. Whether you already have a favorite format or would like to try something new, you'll find a range of topics in the calendar below, and we hope you'll join us as your schedule permits.
We'll look forward to seeing many of you this evening for the IRC Town Hall. Thank you for helping to strengthen our community's global perspective, in Kansas City and beyond.
Kind regards,

Matthew Hughes, Executive Director
mhughes@irckc.org • 816-897-6474
International News
The Latest from Around the Globe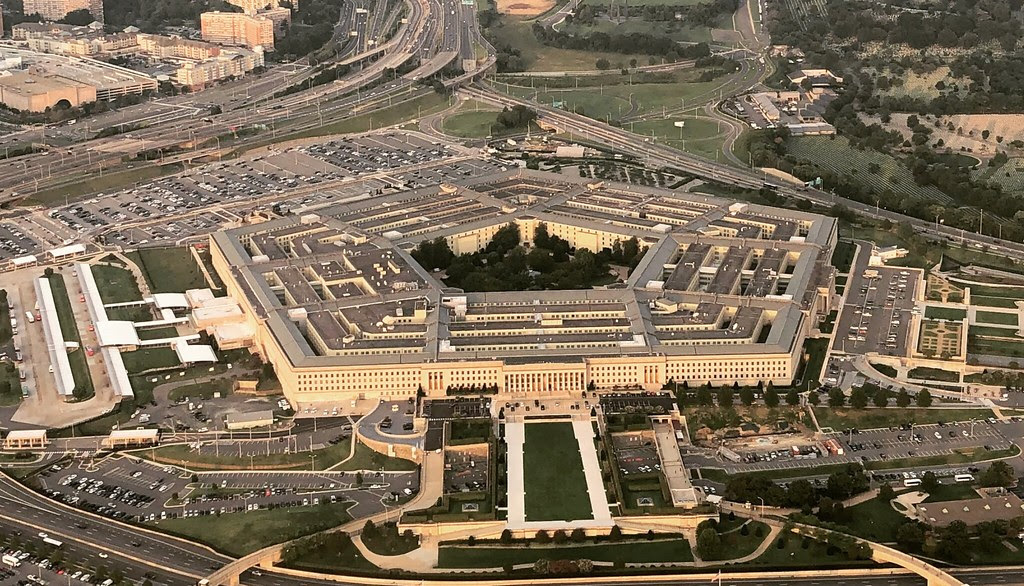 Pentagon puts 8,500 troops on 'heightened alert' as U.S. weighs military action against Russia
The United States is discussing the deployment of American military forces to Eastern Europe with its NATO allies, a senior administration official said Monday, as President Joe Biden weighs options for responding to Russian threats against Ukraine. Defense Secretary Lloyd Austin has placed 8,500 troops on "heightened alert" to assist with the defense of NATO allies, Pentagon spokesman John Kirby said during a news briefing Monday. He said no deployment orders have been given.
Story from NBC News.
China sends 39 warplanes toward Taiwan, largest in new year
China flew 39 warplanes toward Taiwan in its largest such sortie of the new year, amid tensions over the self-ruled island's future and as the U.S. pushes to assert its presence in the region. The Chinese formation Sunday night included 24 J-16 fighter jets and 10 J-10 jets, among other support and electronic warfare aircraft, according to Taiwan's defense ministry.
Story from ABC News.
Guatemala: Indigenous women celebrate ruling on sexual violence
Survivors of Guatemala's decades-long armed conflict have welcomed a Guatemalan court ruling that found five former paramilitary patrolmen guilty of raping and sexually abusing Indigenous women during the war. Judges Yassmin Barrios and Gelvi Sical on Monday ruled that 36 Indigenous Maya Achi women had been subjected to domestic slavery, sexual violence and rape during the 36-year conflict, which pitted the Guatemalan military against leftist forces from 1960 to 1996.
Story from Aljazeera.
Get Involved
Join a Roundtable
Perhaps you've lived in another part of the world, worked there, studied there, traveled there, or just have a general fascination. IRC members are warmly invited to join one or more IRC Roundtables – a chance to connect with other members, talk about current events in regions of interest to them, and help inform IRC programming. Roundtable members will be invited to a quarterly meeting and receive IRC event information and other updates relevant to the regions they select.
Roundtables are open to all members of the IRC, including individual/family members and individuals affiliated with IRC organizational members, like businesses, colleges/universities, and nonprofits. Roundtable membership is included in your IRC membership. Be as involved as your schedule allows, without worrying about whether you can make a meeting or meet a deadline. The point is to connect, explore, and engage. Click here to learn more.
If you're not yet a member, or if you're unsure, no problem – join here, or reach out!
IRC News
Limited Great Decisions Books Remain – Place Your Order Today
2022 Great Decisions briefing books and DVDs are now available for sale on the IRC website. We appreciate your help alerting group members and others who might be interested in participating in the coming year, and we remain so thankful for all you do to support civil conversations on issues of international importance through the year.
Sign Up
Upcoming Events
IRC Town Hall • Wednesday, January 26
We've cherished your involvement through an unpredictable year, and now we want to hear from you. Please join us on Zoom on Wednesday, January 26, from 6-7 p.m. Central time to meet the 2022 Executive Committee, hear plans for the year, and learn about meaningful ways you can get more involved with the International Relations Council in the months ahead. Bring your questions, your feedback on programming, and your ideas for what the IRC can do in 2022 to strengthen Kansas City's global perspective. Click here to register.
Academic WorldQuest News & Views Series • February 3 – March 3
As part of the IRC's News & Views Discussion Group, the AWQ mini-series will bring local high school students and their teachers into the international conversation. For each edition, based around 5 of the categories included in the upcoming Academic WorldQuest trivia competition, an expert discussion leader will lead all participants – students, IRC members, and members of the public, to study and think critically about each international topic.
International Film Club: Happy As Lazzaro • Tuesday, February 8
Click to watch film on Netflix
. This is the tale of a meeting between Lazzaro, a young peasant so good that he is often mistaken for simple-minded, and Tancredi, a young nobleman cursed by his imagination. Life in their isolated pastoral village Inviolata is dominated by the terrible Marchesa Alfonsina de Luna, the queen of cigarettes. A loyal bond is sealed when Tancredi asks Lazzaro to help him orchestrate his own kidnapping. This strange and improbable alliance is a revelation for Lazzaro. A friendship so precious that it will travel in time and transport Lazzaro in search of Tancredi. His first time in the big city, Lazzaro is like a fragment of the past lost in the modern world. 
Click here to register.
Quick Hits


From Our Friends