Good morning, Friend!
As high school students around the metro area continue to prepare for the Academic WorldQuest global knowledge competition on Saturday, March 5, community members are invited to join them in their preparation through a series of special News & Views discussion groups. Thanks to everyone, including discussion leader Dave Tripp, an IRC member, who joined us for last week's look at climate and migration. Join us tomorrow for an exploration of the pullout from Afghanistan and next Thursday, February 17, to discuss the future of work.
The IRC is pleased to offer a couple events to mark International Mother Language Day, an annual UNESCO initiative that recognizes the importance of cultural and linguistic diversity for sustainable societies. Join us on Monday, February 21, as a panel helps to consider whether English is the world's language, and then on Tuesday, February 22, as we discuss the documentary The Linguists, which follows a pair of language scholars as they journey through rugged lands in order to find isolated civilizations and hear rare tongues.
We look forward to seeing you soon.
Kind regards,

Matthew Hughes, Executive Director
mhughes@irckc.org • 816-897-6474
International News
The Latest from Around the Globe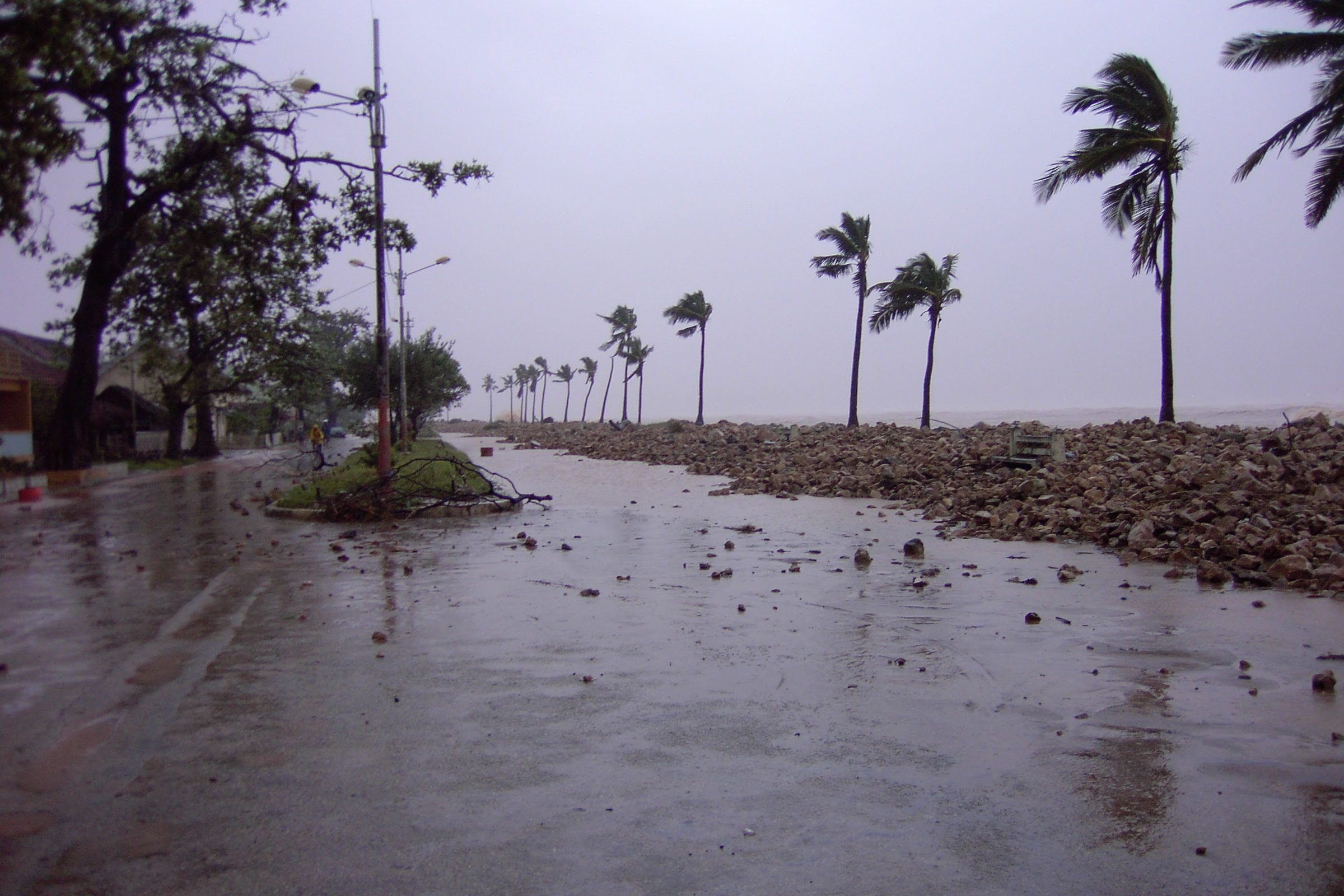 Death toll from Cyclone Batsirai rises in Madagascar as thousands are left homeless
More than two dozen people are dead and thousands are homeless after a tropical storm struck Madagascar over the weekend, the second to batter the island nation since the start of the year.
Story from ABC News.
Canada truckers protest: 'It has to stop,' PM Justin Trudeau says
Canadian Prime Minister Justin Trudeau is demanding an end to a protest by hundreds of truckers that has paralysed the capital, as local authorities called for federal support. The so-called "Freedom Convoy" and their supporters began arriving in Ottawa late in January to denounce an order requiring truckers to be fully vaccinated against COVID-19 in order to cross Canada's land border with the United States.
Story from Aljazeera.
Some lucky, local Chinese fans made it into the stands for the 2022 Winter Olympics
Olympic organizers have opened their closed-loop Winter Games just enough to allow specially chosen local Chinese residents in to watch some events. Now that Games officials believe COVID-19 is properly contained within the bubble, they may add more.
Story from NPR News.
Get Involved
Join a Roundtable
Perhaps you've lived in another part of the world, worked there, studied there, traveled there, or just have a general fascination. IRC members are warmly invited to join one or more IRC Roundtables – a chance to connect with other members, talk about current events in regions of interest to them, and help inform IRC programming. Roundtable members will be invited to a quarterly meeting and receive IRC event information and other updates relevant to the regions they select.
Roundtables are open to all members of the IRC, including individual/family members and individuals affiliated with IRC organizational members, like businesses, colleges/universities, and nonprofits. Roundtable membership is included in your IRC membership. Be as involved as your schedule allows, without worrying about whether you can make a meeting or meet a deadline. The point is to connect, explore, and engage. Click here to learn more.
If you're not yet a member, or if you're unsure, no problem – join here, or reach out!
Sign Up
Upcoming Events
Academic WorldQuest News & Views Series • Now – March 3
As part of the IRC's News & Views Discussion Group, the AWQ mini-series will bring local high school students and their teachers into the international conversation. For each edition, based around 5 of the categories included in the upcoming Academic WorldQuest global knowledge competition, an expert discussion leader will lead all participants – students, IRC members, and members of the public, to study and think critically about each international topic.
Is English the World's Language? • Monday, February 21
An initiative of Bangladesh, International Mother Language Day has been observed around the world since its approval at the 1999 UNESCO General Conference. The spirit of the day is to explore the value and opportunities offered by linguistic diversity. To mark the occasion, the International Relations Council will explore the perception and prevalence of English around the world and the impact this has on other languages. A panel of experts for whom language is a central part of their daily work will offer their perspectives, and we invite audience members to chime in with their own experiences. Click here to register.
International Film Club: The Linguists • Tuesday, February 22
In this documentary, director Seth Kramer follows a pair of language scholars as they journey through rugged lands in order to find isolated civilizations and hear rare tongues. The linguists, who speak a combined two dozen languages themselves, go to Siberia to listen to a language that will most likely disappear in the next few decades. They trek to India to explore how English colonists altered the nation's culture, and they also visit the American Southwest to talk with Native Americans. Click here to register.
What's Happening Series • Beginning March 1
With so much going on right now, it's easy to lose track of what's happening around the world, especially in places that have fallen out of the headlines or where news stories are increasingly complicated. We can't predict the future, but we do know the importance of understanding historical background and current global context. No matter your level of expertise, the International Relations Council invites you to join our engaged community and area experts for meaningful explorations on some particularly active parts of the globe. Deepen your global knowledge and nuance your understanding of what's happening around the world. Click here to learn more.
A Novel Experience: Convenience Store Woman • Wednesday, March 23
Convenience Store Woman is the heartwarming and surprising story of thirty-six-year-old Tokyo resident Keiko Furukura. Keiko has never fit in, neither in her family, nor in school, but when at the age of eighteen she begins working at the Hiiromachi branch of "Smile Mart," she finds peace and purpose in her life. In the store, unlike anywhere else, she understands the rules of social interaction ? many are laid out line by line in the store's manual ? and she does her best to copy the dress, mannerisms, and speech of her colleagues, playing the part of a "normal" person excellently, more or less. Managers come and go, but Keiko stays at the store for eighteen years. It's almost hard to tell where the store ends and she begins. Keiko is very happy, but the people close to her, from her family to her coworkers, increasingly pressure her to find a husband, and to start a proper career, prompting her to take desperate action… A brilliant depiction of an unusual psyche and a world hidden from view, Convenience Store Woman is an ironic and sharp-eyed look at contemporary work culture and the pressures to conform, as well as a charming and completely fresh portrait of an unforgettable heroine. Click here to register.
International Quiz


Worldle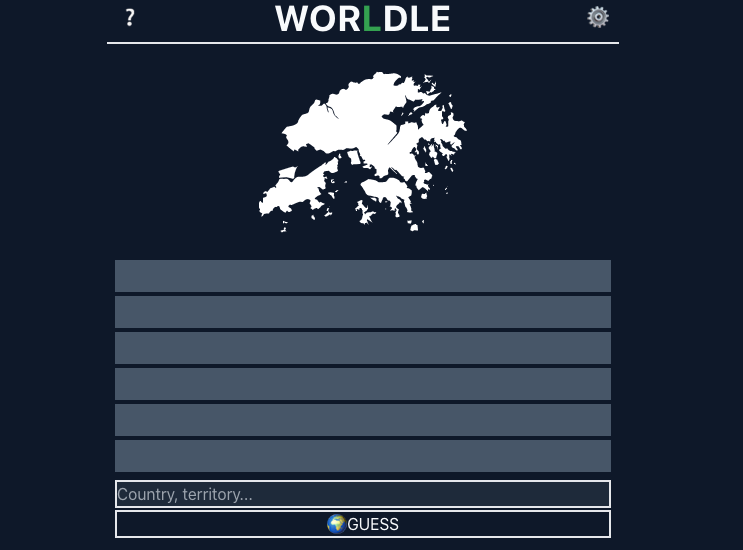 Quick Hits


From Our Friends
A World of Art
Travesuras | Parranderos Latin Combo
Parranderos Latin Combo (PLC) is a Latin music group based in Des Moines, IA. They will be performing at Kansas City's The Ship on Friday, February 11 at 10 p.m. CT. Click here for tickets.